Posts Tagged 'jumpdates'
Friday, January 4th, 2013
You have been waiting when you turn 18 and join online dating sites, heard a lot about success of online dating as how one out of every five marriages are happening on dating sites. Yes you are not ready for commitment but ready for dating with a smile.
Hope you have not read the recent article on Forbes.com where they asked is dating a good investment? We read it and found that it was not for singles who believe in love but was for hard core stock investors. As an enthusiast new to online dating you would certainly need help and expert advice to choose the right dating site for you.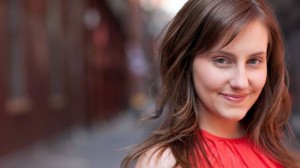 Jumpdates has been a rich source of the entire major and not so major sites, check the few top dating sites review. Don't get puzzled by the unwritten rules of the online dating. It starts with creating a comprehensive online dating profile.
Here are Top 3 things you should know before joining any dating site.
1. You should check out the user of that website by browsing a few profiles before signing up. This will give you the info. about singles you are going to meet there.
2. Young generation love Smartphone apps, checkout the site that you are joining has free mobile dating app for your Smartphone that will keep you updated about your date even on the go.
3. Somewhere you read about the risks of joining online dating sites, it's better to find out from the experts and avoid them when you are online.
Comment of this article in case Jumpdates missed something and we will update you as soon as we can.
Tags: commitment, free mobile dating app, jumpdates, singles dating
Tuesday, January 1st, 2013
Year 2012 has gone and the world is in 2013, the world of online dating has seen so many ups and down last year. Sites that has climbed the world of online dating by making fast progress in early months of 2012 was not in the list or we can say that out of Google ranking by Dec 2012.
Sites like Sixsingles.com and datingfriend.net and was on the top of Google searches have vanished when Google refined their ranking algorithm for artificial SEO and they don't even appear in the top 100.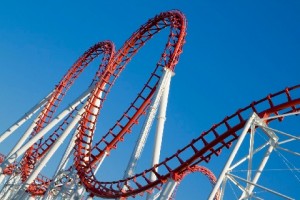 On the flip side India has come to age as the younger generation wanting to get into the online dating scene like twomangoes.com, Date IITians and stepout.com which are getting very popular in the Indian subcontinent.
However, in the midst of Google slashing the rankings for many dating sites, some sites enjoyed tremendous growth such as POF.com, Datehookup, okcupid, mingle2 and Jumpdates. It seems that whatever these sites were doing in 2012 was looking very good in the eyes of Google and as such these sites benefited.
The mobile dating app trend that started in year 2011 has peaked to new heights in 2012 and all the major players launched frequent updates of their app to increase user experience. Year 2013 is the year when we will see more competition in this area, don't out on the article What's in Store for Free Dating Sites in 2013.
Tags: dating sites, dating trends, jumpdates, mobile dating
Saturday, December 29th, 2012
More and more singles are joining dating sites that has made singles searching for tips to create profile name.
More search for profile names
Shakespeare Got it Wrong…It is in the Online Dating Profile Names was the trendiest article on Jumpdates in 2012.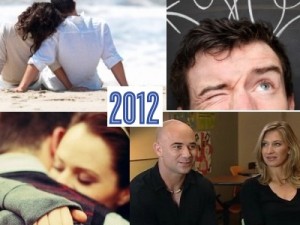 Adding more info to this trend singles are more interested in free dating sites and landed here 100 Free Dating Sites Sites - No Credit Card Required
Search for Sport Celebrity
Year 2012 was the year where people were intensely interested about the married life of Andre Agassi and Steffi Graf. There were rumors about their divorce but, luckily they were just rumors and they are still enjoying their happy married life.
What to do when you are in love
More girls and possibly boys searched what they should do or how to press their love when they fall in love as 5 Signs Girls Love their Boyfriends to do became the most popular social network read.
Language of love
They say love do not have any languages and was proved in the form of love shown in this Do you still think love needs a language? as there are so many human emotions that shows how much you love and online singles wanted to understand the human emotion also search Every Hug Speaks a Thousand Words
Don't forget to comment on this article to tell Jumpdates about your own views and opinions.
Friday, December 14th, 2012
Hey girls…how often you have been asked for a phone number while doing casual online dating? Almost all of the time right and you think twice about this as you were not mentally prepared or should say not ready to face the consequences of your actions.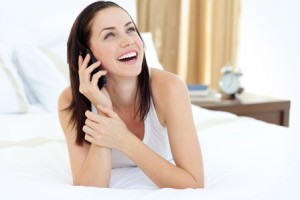 It's time to enjoy the freedom of giving numbers but, not giving YOUR number. You heard this right, thanks to the service MyAKA. Doing a simple registration you get a phone number with the same area code. You can use it with any phone and no need to download any Apple App for Google Play of Apple store. Start sending and receiving text messages and call immediately.
So next time you give your number to anyone one whom you think have long term relationship material or want to test the water give him this number. Good thing is if you don't want to receive text message or phone call simply block the number and you are free.
Stay connected with Jumpdates on Facebook, Twitter and Pinterest to get the latest news from the dating world.
Tags: casual online dating, jumpdates, MyAKA, single women