Posts Tagged 'dating sites'
Tuesday, January 29th, 2013
Dating websites are the centrepiece of any accessibility
What this means, is that you will always need a website to support the multiple ways that users will access your service. Mobile apps need to tap into the huge database of the website for both non and free dating websites.

Devices will increase in screen size
Smartphones are growing in screen size and is one of the reasons for the lackluster growth of Apple who have not taken advantage of this as well as Samsung. This means that screen size will be sufficient for many of these devices to access the dating website without any additional aid.
Devices are intelligent
Some people may not be aware of this, but smartphones are also smart enough (no pun intended) to apply automatic tweaking of the website to display them better on the small screen size. There are billions of websites out there and it makes sense for smartphone manufactures to work with their small browsers to render those websites better for its base of users.
So there you have it, although we are witnessing an astonishing growth in the types of devices that connect to websites of today, the truth is that websites will continue to grow based on this demand. With smart TVs now taking a footing in homes, the return of good old websites in full glory of a 50" TV will become more apparent.
Tags: dating sites, free dating webistes
Tuesday, January 1st, 2013
Year 2012 has gone and the world is in 2013, the world of online dating has seen so many ups and down last year. Sites that has climbed the world of online dating by making fast progress in early months of 2012 was not in the list or we can say that out of Google ranking by Dec 2012.
Sites like Sixsingles.com and datingfriend.net and was on the top of Google searches have vanished when Google refined their ranking algorithm for artificial SEO and they don't even appear in the top 100.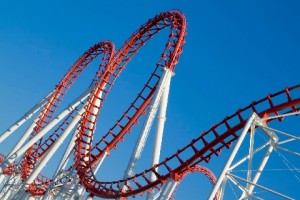 On the flip side India has come to age as the younger generation wanting to get into the online dating scene like twomangoes.com, Date IITians and stepout.com which are getting very popular in the Indian subcontinent.
However, in the midst of Google slashing the rankings for many dating sites, some sites enjoyed tremendous growth such as POF.com, Datehookup, okcupid, mingle2 and Jumpdates. It seems that whatever these sites were doing in 2012 was looking very good in the eyes of Google and as such these sites benefited.
The mobile dating app trend that started in year 2011 has peaked to new heights in 2012 and all the major players launched frequent updates of their app to increase user experience. Year 2013 is the year when we will see more competition in this area, don't out on the article What's in Store for Free Dating Sites in 2013.
Tags: dating sites, dating trends, jumpdates, mobile dating
Friday, April 27th, 2012
We have reported in earlier posts about the big deal that many dating sites make regarding the algorithms that they employ to find your best matches. Although, we at Jumpdates feel that these can be useful aids to some online daters to find compatible matches, we do not think that they are the 'holy grail' to your compatible match.
We have covered many posts on the innate nature of human beings when it comes to relationships, marriage, gender differences and the many unique qualities that make all of us different. In addition to the complexity of each individual, add the unique relationship of the two individuals on top of this and we end up with an exceptionally intricate 'union' that cannot be determined through quantitative analysis alone.
Related dating article - Online Dating Briefs by Dr. Dato - Ever try online dating?
We also know that human beings also have an innate ability to change within, so how does that 'impact' the relationship. Most likely, it will throw a curveball in the entire relationship in the eyes of your partner and the relationship will need adapting to. There are just too many factors for online dating sites to claim they have a perfect system with regards to compatibility, it's just not possible.
What dating sites can work towards instead, is to promote and 'open' the eyes of members to greater possibilities. Provide them with the necessary tools for them to locate the partner they are looking for and let them decide what will work for them. Dating sites by all means will always provide an excellent platform to engage many singletons together to find their meaningful relationship and this will continue to grow for years to come. However, we should all be realistic to how far we can really pair up couples since this communion can only be really understood by the couples themselves.
Tags: Are the compatibility figures in online dating sites a myth or a fact?, compatible matches, couples, dating sites, gender differences, jumpdates, online daters, online dating sites, Partner, relationships
Wednesday, April 4th, 2012
Most of the dating sites today have a selection where you can assign a grading with regards to your looks or beauty. This can be a tricky choice for many and in particular for females since the choice you make can determine your entire personality. For example, whether you come across as arrogant, boastful or just modest.
Take the case of Samantha Brick an UK columnist who today created a backlash amongst the public when she declared that she could not help herself for being beautiful. It is one thing to know that you are beautiful but another to openly declare this to everyone. What is surprising is that she did not anticipate the hate emails for her post and she goes on to say that this just goes to prove her point. Unfortunately she has failed to realize that 'beauty is in the eye of the beholder'. This means that the trued judges of your beauty are the people who see you and not yourself. Maybe she should go and see the new Snow White movie.
The repercussions of her article in certain ways reflect people's opinion on this subject and almost resembles other sensitive subjects such as racism and discrimination. It is like a personal opinion that you keep to yourself in case of offending others.
How can we learn from this and apply to our online dating profile. To be shrewd in this matter and despite the fact that dating sites do allow you to specify a grading regarding your looks, it is better to be modest. Even if many of your friends and relatives think of you as stunning looking, you should opt for something like 'good looking' if there is another choice for 'very good looking'. Let's assume that a woman selected the 'very good looking' option, now the point is that men who come to look at their profile may consider this woman to be very good looking indeed but then they can also assume this person to be too presumptuous. There is a tendency for others to be more attracted to someone else when they are modest about themselves. There is nothing more sexy than a beautiful woman who glows with a warmth and a radiant smile and effectively looking outside of herself.
For the case of men when it comes to grading their looks on their dating profile, the situation is starkly different. If a man was to put down 'very good looking' on their dating profile, it is somewhat of less importance than a woman because it is understood that men are permitted to have some room for showing off and having an air of arrogance. In fact, it would be more amusing to many women rather than a hotly contested topic.
I would be curious to know what would happen if a man were to put up a blog saying that he was very good looking. I am pretty certain that this person would not receive the same level of interest as Samantha Black did today.
Source dating article - "Beautiful' journalist Samantha Brick: "This bile just proves I'm right"
Tags: beautiful woman dating, dating sites, good looking, online dating profiles, Perception of Beauty or Looks in Online Dating Sites, stunning looking female single
Wednesday, July 20th, 2011
Dating is something that ought to be enjoyable and the fewer mistakes you make the less likely you are to bear the dating brunt. It is important to understand the rules of online dating albeit the fact is that they are simple rules. You need to be aware of what you should avoid and what mistakes others make so that you can enjoy your time dating. To begin with, many people don't sign up with dating sites that suit their style while others sign up with too many, which is even more confusing. Keep it down to two or three free dating sites and then decide which one seems more workable. That is will ensure that you don't have to bear the dating brunt.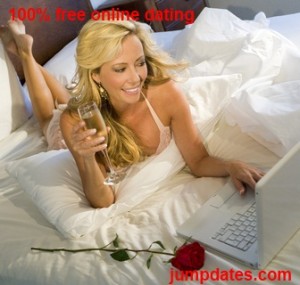 Another factor to remember is never to rush through the process. Spend time on your profile. It should be a sincere portrayal of yourself and what you desire in a partner and a relationship. Mention your good qualities and a few of your weaknesses too. Since you are promoting yourself make sure you are honest and avoid any white lies. In this way you won't have to bear the dating brunt. There will be a day when the two of you decide to meet on a first real date and all will be revealed. Therefore, avoid any false representations and you can expect to have a great time dating in real life. In addition, make your profile complete with a latest photograph that depicts you in day to day life and not overly dressed for a special occasion.
Tags: 100 free dating sites, bear the dating brunt, dating sites, free online dating site