Posts Tagged 'online dating sites'
Tuesday, March 17th, 2020
We are always concerned with the safety and well being of all of our Jumpdates members and this is become increasingly so with the recent worldwide pandemic of the Corona-virus. We wanted to provide a few guidelines on how to go about the matter of dating as this is so critical to your well being as well as of the other person.
It has been acknowledged that the virus is transmitted through contact and also from coughing and sneezing. While the ideal option would be to meet your dating partner through online and not come into physical contact, it is not always the case with other members.
In the situation where contact is necessary, please adhere to the following guidelines. This is not an exhaustive list but a guideline to keep your safety in check as well as your partners.
Preemptive Approach (when no symptoms of the virus is present):
In this situation, it is absolutely essential that you take measures to avoid the spread of the virus or contract it. Note, that we are trying to minimise the spread of the virus.
Keep a safe distance from other people when going out i.e in shopping gatherings. If you are about to cough/sneeze, use a handkerchief and do not expose this to other people.
Wash your hands immediately, if you have come into contact with your mouth. Washing hands is a 20 seconds affair, so please do not ignore it.
Remember, the virus can be attached to objects that are touched by infected people and it is imperative that you may transmit the virus unknowingly.
If you suspect that someone else is affected, please do everything you can to support that person. Most importantly, help the person to keep in isolation from others to stop the virus from spreading. If the person is in the same household, try to keep your distance from the person, ideally you want to situate the person in one room.
Make sure to keep your distance and always keep your hands clean if you have come into contact with that person or any objects that they may have touched.
Remember, if you become infected from the carrier person, you will very likely pass this onto another healthy person, through contact, sneezing etc.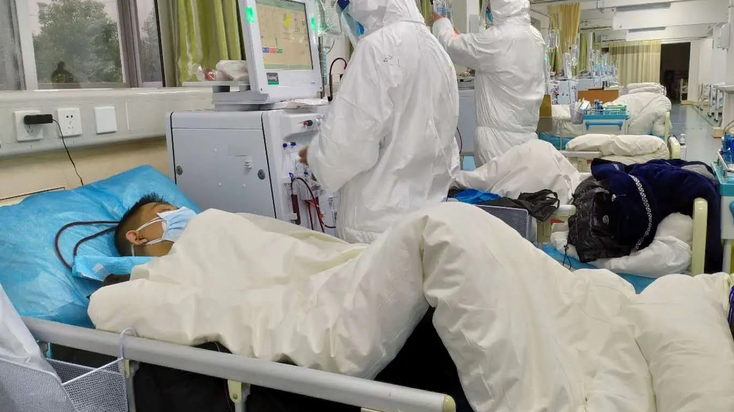 You are affected: (when you have symptoms of the virus):
Self-isolate immediately, so as to prevent passing to other people. This varies from 7 days minimum to 14 days.
Stay in your home and let other family or friends help you with all matters of eating, cleaning etc. You will likely have continuous coughs and a fever, so it is imperative that you stay away from other people as much as possible. If your condition becomes worse and not better get immediate intensive care from medical professionals.
We hope this helps you somewhat and pray that we all go through this difficult times as soon as possible.
Tags: 100% free dating websites, best free online dating sites, dating, dating sites for free, free online dating, jumpdates, online dating sites, Totally Free Dating Website
Wednesday, June 6th, 2012
When people join the service industry especially customer care, they train you for the special talent called as services NO. There are situations when a customer care agent cannot help customers due to technical challenges and need to be referred to an external party. This is where a straight "No" would make a caller irate and become very dissatisfied.
This technique can easily be used in our lives when you want to say no to your dating partner or you can call upon it whenever you want to dump your dating partner.
Here are top THREE ways to say a service No to your dating partner.
1. Tell your partner that you are not the best match for him/her. He/she deserves a better match for him/her than you. Explain with real life examples to give them a good chance to succeed later.
2. If possible try to find a better match from your common friends and then make them compatible with each other and for this you can recruit the help of some of the matchmaking algorithms of online dating sites.
3. At times your dating partner wants to settle down in life and the other would certainly don't want to get committed. This is a very ideal situation where you can take a different path without any real trouble.
Remember the art of service NO is to make the other dating partner feel that you are doing a favor to him/her. You should not make the other dating partner feel that you are doing anything wrong to him/her.
Comment of this article and tell us what are your ways to say a service NO to dump your dating partner.
Tags: customer care, date, dating partner, matchmaking algorithms, online dating sites, service no, The Most Sensible Way to Dump a Dating Partner
Thursday, May 3rd, 2012
Twitter went crazy in the last 24 hours as there thousands of tweets coming for thousands on online singles and as you read this I am sure it would add thousands more. These all are coming with a special hash tag "#ConfessionNight" from different age groups but, the most interesting thing that I noticed was that they were coming from a majority of female twitter members.

This small hash tag is able to extract o lot of inner feelings of young online singles. One of the ladies wrote that some of her shortest crushes has become her good friends. A young guy of 26 says that he wishes that someone would just take his virginity. There is another confession from a mature lady who says that she always wears a smile even when everything in her life is going wrong.
Here is lesson for online single as they try to find their match on online dating sites. When you visit the online dating profile don't just go through the profile but, look for what you want. Very famous writers such as "Dale Carnegie" has written in his book that one of the most difficult tasks in the world is to extract gold from a gold mine. You need to dig tonnes of dirt just for that small nugget of gold but what you want is that nugget and that motivates you to dig. Similarly go through the profiles because you never know what you may find that may lead you to your potential partner. Even though you don't get the early success with online dating sites as some might get wear a smile and stay consistent.
Follow Jumpdates on Twitter @Jumpdates_com and find out the latest dating and relationship trends on twitter.
Tags: confession night, mature ladies, online dating sites, Online singles, shortest crushes, Twitter Flooded with Hash Tag ConfessionNight What's Your Take