Posts Tagged 'lifestyle'
Monday, January 28th, 2013
Many men make the mistake of wearing comfortable shoes without trying to match the whole dress attire. This is completely incorrect as you will have seen many men dress in suits only to wear sneakers which sticks out like a sore thumb. If you are attempting to create a casual smart look, then stick to comfortable shoes that also looks good. A good match for this attire are Oxfords or Monk-Strap shoes that are black or dark-brown. When you wear a suit then, it has to be good quality shoes that exudes elegance and Oxford type shoes are ideal. Loafers can be worn when you are wearing casual shirts and pants and the brown types are ideal for most kind of situations. Be very careful when wearing sneakers or flip-flops as this indicates a very relaxed and couldn't care attitude and has to be mixed in correctly with the type of event and clothing that you are wearing.
Next time you are heading to a party or event, check your shoes and see if they fit the rest of your attire. Oh and don't forget socks to match too.
Tags: lifestyle, relationship help
Monday, January 28th, 2013
We recently discussed about how designer labels really necessary to boost your self-image and how people go to great lengths to make a fashion statement. However, anyone can create a good self-image which is well within their financial means. The demand for many exotic and fashionable items that makes a cool statement can be easily had at affordable prices. If your aim is to produce a good first impression then you are definitely in luck!
Let's start with shoes.
This is one of the most ignored piece of attire from the male's point of view and it can speak a thousand words about you. Women put a lot of emphasis on their style and shoes and it is one of the fashion items that can sit high on their list. You just have to go to a shoe store such as DSW or any other major shoe retailer to see that entire islands are just dedicated for women's shoes. Naturally, this piece of attire is important for men and cannot be thought of as secondary accessory to the rest of the clothing.
When you meet someone for the first time, you may very well be focusing on their top-half ie. their face and bust and maybe not pay much attention to the rest such as their pants or shoes. However, when you are in a gathering of many people, it's very likely that you will be scanning the entire venue full of people from head to toe. The important point to note is that your entire dress attire comes into full view and naturally the choice of clothes and shoes will matter. Depending on the type of venue that you are attending, you will dress appropriately so that you are presentable and approachable.
Tags: lifestyle, self image, style
Tuesday, May 29th, 2012
You would have read numerous articles on relationships that couples at any stage of their relationship should not hide from their partner in order to increase the trust bond between them. However, there are plenty of men who also feel that revealing too much of the truths at the initial stage of thee relationship would actually spoil their relationship going forward.

Here are the top 3 truths men should avoid initially –
1. Never tell your current girlfriend about your ex-girlfriend and the previous relationship details with her initially. However if she asks explicitly then you can answer it with short yes or no. Explaining the entire story is not recommended.
2. Some girls have issues that their boyfriends spend more time with their male friends rather than with her. This create a lot of problems for boys as they like hanging out with their friends just like girls do and you cannot change this lifestyle overnight. Make sure that men keep their two lives separate in the initial stage of the relationship.
3. Don't say "I Love You", certainly not very often. Girls like to hear "I love you" more often but, too much of "I love you" makes your girlfriend think that you are not saying it from the heart which could be a big setback.
Jumpdates does not encourage men hiding anything from their girlfriends but our intention is to provide relationship tips which makes for a better and stronger relationship in the long-term.
Tags: ex girlfriend, girlfriend, girls, I Love You, lifestyle, relationship, relationship tips, Top 3 truths Men should Avoid telling their Girlfriends
Tuesday, May 8th, 2012
We are living in a world that is moving very fast and as a result our entire life has to adapt with these changes. Vast amounts of information are now readily available on the net which means that we need to filter information more rapidly than ever before. If we don't keep up with this information highway, we find ourselves lacking in substance and others will quickly lose interest in us. Much of this can also apply to the dates we find in our everyday life.

If you don't create the right impression in the first date, you don't break a sweat because you know there will be plenty of fish in the sea. Such superficial attention to detail can mean that you will be attracting the wrong types of date. This is where the old traditional way of dating can be a good thing. Let's think about this for a moment. You are in this wave of constant movement where time is too short and you constantly find yourself moving and you naturally look for the same thing in your date. If he/she cannot keep up with your speed of light thought processes, you are moving on and you leave the date wondering whatever happened. Wrong thing to do!
You need to take a step back and ask yourself that if you did find someone who is equally matched to your lifestyle, will it be a good fit. Most definitely, the match would not work and here are the reasons. Firstly, the person you are dating also has a similar agenda to yourself and this means that you will be in constant loggerheads with each other prying for each others attention. What you need is a person completely polarized to your own lifestyle ie. someone who takes time and ponders about life and makes decisions carefully. You may feel that person is going to weigh you down, but in contrary this person is actually going to help you to regain your normal posture, balance and bring you into a more meditative space in time. This will empower you more in other activities where you need it most.
Learn from the old traditional way of dating where partners complement each other in their qualities and lifestyle rather than finding a true 100% match.
Tags: 100% match, dates, Dating in the old traditional way can be a good thing, dating partner, information, lifestyle, old tradition of dating
Thursday, June 9th, 2011
If time and a busy lifestyle is making it impossible to meet new friends and possibly a dating partner in Chicago, then you should take a look at free online dating sites. There are many single men and women looking for Chicago dates online. It is not just a great way to find new people to date but also a great channel to network and meet up with singles in the same area as you live and with the same interests. Most importantly, you have so many more opportunities to connect with people that suit your style. When it comes to Chicago dates there is no better resource than free dating sites. The best part is even if you do connect with someone and find out that you aren't really compatible, there is no harm in just being friends.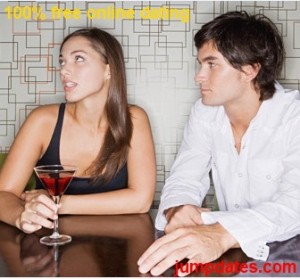 It doesn't matter if you are looking for a short term relationship, activity partner, dating partner, or a soul mate, free dating sites help you find what you need. You can achieve all this without any cost. While these sites help you find the right Chicago dates, just make sure you sign up with a website that best suits your preferences. Some of them do not offer all their dating services free. Therefore, read the fine print before you go ahead and register. Also be careful about creating and customizing your profile so that you end up attracting prospective dates more easily. Remember, honesty and respect will help you find the right friends who you may actually end up dating.
Tags: Chicago dates, creating and customizing your profile, dating partner, just being friends, lifestyle, network and meet up with singles