Posts Tagged 'online dating industry'
Tuesday, May 1st, 2012
In the previous dating article we talked extensively about "free dating war" which is kind of cold war between free internet dating sites to lure more and more online singles to their site. In the process, these sites forgot to think about the quality of the site and the requirements of online singles as they focused only to achieve high sign-ups.

While doing some research Jumpdates found that there are free internet dating sites who even posted jobs on freelance sites to get sign-ups. We don't want to label any of these sites but, you can certainly understand the extent of black hat technique that are being employed. Sites will do much just to gain traffic, which is unfortunate because they are too busy concentrating on turnover. As a result many sites have an aged look about them and they have not kept up with the modern standards demanded by users.
Here is an idea how about having a platform like the upcoming Olympics for free internet dating sites where all the players from the dating industry would showcase their achievements with and figures. There should be a federation of online dating which keeps an eye on the entire site and create standards for dating sites. Something like ISO stands which never tell how to do business but keep and check to certain standards.
Tags: federation of online dating, free dating war, Free internet dating sites, jumpdates, Olympics of online dating, online dating industry, There Should be Quality Standards of Free Internet Dating Sites – a Concept
Thursday, April 26th, 2012
The Wikipedia definition of the concept of a car is "Car made to showcase new styling and new technology often shown at motor shows. On the same grounds Jumpdates definition of the concept of online dating sites would be "website that showcases the future way of selecting, meeting and doing virtual date before a real date".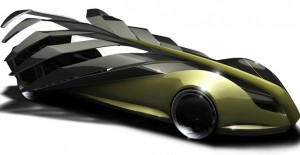 Conceptualizing online dating sites would have features that let you enable avatar on using profile picture and let you select clothing and prepare for the date just like you usually do on any a date night. Concept cars always come up with new designs, features and more importantly something out of the box that no other car manufacturer offers.
Similarly how about having a feature where you and your match can go on a date to some famous places that symbolizes love like the "Taj Mahal" in India. Obviously every place you visit on conceptual online dating sites would be virtual but it be the perfect setting for your date rather than sitting in the same coffee shop or restaurant with different dating partners.
The responsibility of creating a conceptual online dating sites is definitely on big player of an online dating industry and for online singles to give enough input and ideas as to what they want to see in the future of online dating sites.
Tags: coffee shop or restaurant, famous places that symbolizes love, future of online dating sites, Just like Cars there Should be Concept Online Dating Sites, online dating industry, Online singles, Taj Mahal in India
Thursday, April 26th, 2012
Jumpdates.com, a 100% free dating site which was launched in 2001 as the early pioneers of the online dating industry has worked tirelessly in the last two years to provide a significant boost to its member base. In addition to its interesting and unique posts on its blog which attracts many new readers, Jumpdates has tripled the rate of membership signups since January 2011.
The team behind Jumpdates.com would like to thank the many members who have joined and provided us with valuable feedback and comments. We continue to strive for greater goals and to meet the demanding needs of the modern day user who are looking for dating partners with a view to a long-term relationship and marriage.
Some of the changes implemented on the dating site include tighter new measures to prevent scammers signing up to the site. Unfortunately, some do slip through the cracks but we have our own members who police the site and inform us of any potentially suspicious profiles which we take action immediately. The online dating experience should always be a pleasure for our users and it is one of our utmost goals to see that our members truly have a good experience on our site and find their potential date.
2012 hopes to be a very good year for us where we intend to keep on the same track and boost membership growth without compromising on quality and user experience. We hope you will become a trusted member of our Jumpdates (Jump for Joy) community and find your ideal match. Please send us any comments and feedback, we would love to hear from you.
Tags: 100% free dating site, boost membership growth, dating community, jumpdates, Jumpdates.com a 12 year old veteran of the online dating industry shows strong growth in 2012, marriage, online dating industry, relationship, trusted member
Monday, February 21st, 2011
Article Subject: Internet dating is big business
Article Link: http://marketplace.publicradio.org/display/web/2011/02/21/am-internet-dating-is-big-business/
Article Rating: 3.0 (out of 5)
Website: http://www.wlrn.org/
Dr. Dato's Brief:
The topic covered here is summary of interviews conducted by Karen Burkett with some online dating industry executives on the subject of love and how it relates to the industry. It is a brief account of some questions directed towards industry attendants of the iDate 2011.
To summarize the message, the meetings and conferences held at the dating conferences every year are to bring the online dating 'business' together into one place for further exchange of ideas, business, partnerships and more. Some of the people come to attract investors, others to provide services and many to deliver their knowledge of this industry.
I liked the catchy line used to describe this industry 'there ain't no romance, without finance'.
Tags: dating conferences, iDate 2011, online dating industry