Posts Tagged 'Romance'
Wednesday, May 16th, 2012
Everyone likes surprises! Especially females as this gives them a sense of being loved. There are plenty of moments in life when a male dating partner can give a surprise to their female partner. Not necessarily that every surprise you plan has to be a grand affair but, if you have budget for it then there is no harm in arranging it in a grand style.

Surprises can be of two main types, visual surprises and earring surprises. But, out of these two visual surprises is the most fascinating and effective. These little incidents of surprises can inject the romance into your usual and stereotypical love life. There are plenty of ways you can surprise your female dating partner as this is one of the simplest tasks and something you would also love to do.
Here are top 3 surprising ideas that work 99 out of 100 times on females –
1. Arrange a surprise candle light dinner on weekdays when it is least expected. If you want to make it big then take help from Google in locating your nearest Limousine services for hire with pick and drop.
2. Women love surprise gifts that add glamour to their feminism like expensive jewelry, handbags, pair of high heels, sandals or an exclusively designed outfit.
3. Taking time off from your usual schedule and planning a vacation to an exotic place life Hawaii or the Caribbean Islands would also be a great surprise.
Comment in this article and tell us you experiences with giving surprises and especially when you are on the receiving end.
Tags: female dating partner, Inject Romance in Your Love Life with Perfect Dose of Surprises, love, love life, male dating partner, Romance, vacation dating
Monday, February 13th, 2012
Google is bombarded with search queries like "best Valentine day gift", "best Valentine day gift for her", "best Valentine day gift for him" and "best Valentine day gift for the husband" it is visible as Google intelligence shows these options as you type "best Valentine". This clearly indicates how often user relies on Google's help to decide their own gifts and there is absolutely nothing wrong in doing that. However, you are relying on Google to a certain extent to deliver the best possible results for your search for Valentine. This is the very much an official day when you express your love and care to your sweetheart. Valentine is one of the biggest holidays after Christmas in the U.S.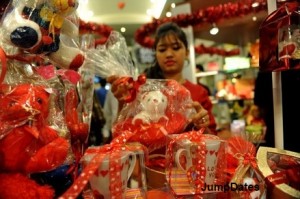 Valentine's Day is also the best time for business as almost 50% of the U.S. citizens celebrate this day. Red, the color of passion as your heart gets pumped with the thought of love and romance in the air. On Valentine's Day the demand for red roses shoots up sky high and according to the www.businessinsider.com almost 189 million rose stems were sold on this day. Drilling down to the gender differences, 73 percent males buy flowers and 27 percent females buy flowers for their Valentine. This is the second best time in the year after Christmas when people share cards with as many as 150 million cards exchanged on this day according to 2011 stats. Almost $1 billion of chocolates were bought as gifts last year. Condom sale also saw a rise of 20% -30% high during this day as confirmed by Durex Condoms. The stats show that the average single spends approximately $116 on the lower side and 277% on the higher side on Valentines Day. Stats also reveal that men spend double the amount as women with the females spending an average of $75 compared to women with $155.
Valentine day has different image across some parts of the world as small groups from India, Pakistan and the Middle East countries claiming it is part of the Westerns culture and a distortion of human reality, but with the more and more and the ongoing effect of globalization with people migrating to different parts of the world this is changing. One can witness the classic example in the streets shops of Bagdad where the very heart of Iraq welcoming this most romantic day of the year. Red fur of teddy, lingerie and lip shaped satin pillows saying is very common as the V-Day approaches, however conservative countries like Iran banned cards and gifts last year. Iraq is embracing the new tradition for this auspicious day and you could say following in the footsteps of Dubai and Beirut. From thousands of years ago, if you take the example of Romeo and Juliet, Heer-Ranjha, Soni-Mahiwal and even Radha and Lord Krishan where they all fell in love and true to those beliefs even the conservative countries are joining in the festivities and celebrating 'Valentine's Day".
Tags: best Valentine day gift for her, best Valentine day gift for him, best Valentine day gift for the husband, comercial side of Valentine's day, Heer-Ranjha, love, Protest on Valentine's Day…A Billion Dollar Business, Radha and Lord Krishan, Romance, Romeo and Juliet, Soni-Mahiwal
Friday, June 10th, 2011
There are many free dating sites for singles looking for some passionate dating for fun. These sites have a large following not because they are free. Singles have a wise choice of potential partners when it comes to free dating sites. In addition, there are chat rooms, instant messaging, and email to woo a prospective date. You also get free searches, personal blogs, and other services that don't cost you a cent. And, there is much more to passionate dating for fun. If you experience this in your dating relationship then congratulations, you are on your way to building a healthy relationship. Fights in a relationship can begin for the most stupid and dumbest things. So to prevent that from happening there is no harm in indulging in some passionate dating for fun.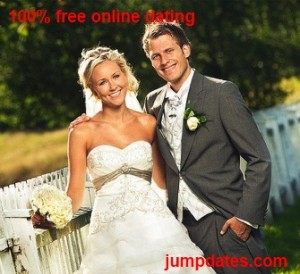 For the most part, it is your ticket to deeper romance. And no, this isn't about having a quickie. We are talking of lifelong courtship here so it involves many more romantic surprises. For guys, it begins with flowers and a little gift and a surprise location for a date. Women love being romanced and passionate dating for fun is the ideal formula to get your relationship going. If you haven't thought about it yet, it is high time you considered some passionate dating for fun. This will prevent you from being dumped. Yes, there is much more to a relationship than plain sex. Be creative, do different things together, whisper sweet nothings to each other, rather than have a yell fest.
Tags: chat rooms, free dating sites for singles, Online singles, passionate dating for fun, relationship, Romance
Wednesday, June 8th, 2011
Dating is a wonderful thing and if you find a likeminded partner then there are wondrous outdoor activities you can pursue. Even a bike ride through the countryside or a long walk down the beach can be 'romantically' invigorating. For the most part, you need to choose wondrous outdoor activities that appeal to both, you and most importantly, your dating partner. Far too few people have realized the potential for dating outdoors, which gives you the opportunity to get to know that special someone better. One great place for a date is a drive in theater. There are many splendid ways to enjoy a night at a drive in especially during summer. You could arrive early and enjoy the sunset, something that has always been attached to romance.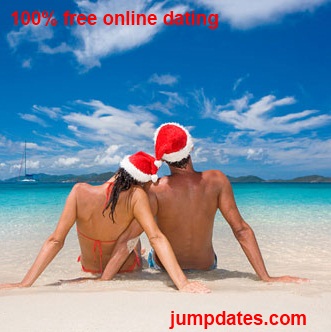 Among the other wondrous outdoor activities is horseback riding. There are many places you could book a horse riding trail. Besides, driving out the ranch is a fun activity itself. A guided trail is a different environment that both of you will definitely enjoy. And, to really get away from the crowds and be alone you could consider hiking. Nature is a great way to determine how the two of you really match up, which is besides enjoying great scenery. It doesn't cost a lot of money either. A quiet picnic for two at your local park or simply out in the countryside is also the perfect romantic setting. Dating outdoors is great when you are on a budget. It is up to you to make it as romantic as possible.
Tags: 100% free online dating, dating life, likeminded, Online singles, picnic, Romance, romantic, wondrous outdoor activities