Posts Tagged 'flirting'
Saturday, February 16th, 2013
College times are the ideal time to fall in love. You are in your late teens and full of energy and curiosity. You come across hordes of people, you interact with; get attracted to not only for their looks but for their qualities due to common interests as well. As students most of the time of the year is spent in college in labs, classrooms, gyms, cafeteria, basketball ground or the park bench. The remainder of the time is spent at parties or events. Meeting many people makes it likelier that you will develop attraction for someone.
Related - Be Naughty to Use Flirting Ideas as Ice Breaker
Cafeteria is the most likely place to fall in love when in college. The free time is spent over coffee and each person here is trying to break the rut and relax in the little free time. With an almost free mind, one becomes more observant and the probability of being attracted to somebody is the highest.
Gym or sports field is another place to fall in love. Working out not only pumps the heart but also releases the feel good hormone in the brain. Again a relaxed mind is more prone to logical thinking and being attracted to the person whose interests match yours.
Close proximity in the laboratory when working on some projects together builds a bond which turns into affection. This can be called the intellectual binding which develops into a special relationship.
'Fall' is a process that is uncontrollable, inevitable, risky that makes you vulnerable. It is so rightly phrased to fall in love and what can be a better place to fall in love than in college when youth and enthusiasm are at its peak?
Tags: college dating, flirting, singles
Sunday, January 20th, 2013
Flirting comes naturally to few and others need to be a bit proactive in that art. Did you know flirting comes with a bunch of great cardio benefits? Whether you are single or in a relationship, flirting is a very powerful tool to make you feel good, generate positive energy and to pump the involuntary muscles of the heart as well. It is an ideal cardio workout with instant health benefits.
The lingering gaze, the deep look makes the heart flutter and is the first step towards flirting. He/she looks at you and lengthens the eye contact, the heart begins to race. The heart pumps harder and oxygenated blood travels to all the organs and muscles of the body thereby reducing stress and providing nourishment.
After holding the gaze the next action is for you to walk up to him/her and while talking you casually touch. The breathing becomes more rapid. The moment you realize this, you automatically take deep breaths to calm yourself before you approach to speak. The deep breathing exercise oxygenates the blood which is also pumped to the brains by the heart thereby calming the brain activity that helps you to think more clearly.
Any activity that gets the heart rate up, increases blood circulation throughout the body is healthy and beneficial. All muscles need exercise that includes the heart muscles too. Regular flirting is a wonderful workout for the heart muscles to keep it in shape and healthy with additional benefit of the feel good factor. Flirt your way to a healthy heart today!
Friday, June 8th, 2012
The dictionary meaning of flirting is to act amorously without serious intention, generally with the opposite sex. Both men and women use the flirting techniques to get the attention of the opposite sex. Normally the word flirting gets associated with men but women also practice the flirting techniques to attract the men in public.
Here are top FIVE techniques of Ice breaker flirtations-
1. In a common friend's party she introduces you to a male friend, go for a hand shake but hold his hand for couple of seconds extra or might go for a warm shake by pressing his hand more than usual.
2. In a disco offer a guy some money standing next to the juke box and ask him for some songs and then just say sorry as you thought he was the DJ.
3. In a college you prefer wearing high heel shoes, while walking down the corridor bump in to him purposely.
Related Flirting Article - What is flirting and why is it important?
4. Touching is the most common yet effective flirting skill, when the guy is shy you need to step up and surprise him by placing your hand on his hand or knees.
5. One of the most effective ways to attract men is that girls can use their smile with good eye contact. A killer smile can certainly break the ice and make that guy initiate a conversation.
There are few good ice breaker flirting tips, comment on this article and tell us what you would for ice breakers that work spontaneously.
Tags: Be Naughty to Use Flirting Ideas as Ice Breaker, flirtations, flirting, flirting techniques, flirting tips, ice breaker, initiate a conversation, opposite sex
Tuesday, June 14th, 2011
Undeniably, South American girls are among the most gorgeous and family-oriented women, known for the beauty. Thanks to the internet a huge number of the South American singles population are dating online. So here is your chance to meet some stunning, pretty, and graceful women. There are plenty of good looking men too, so ladies, free dating sites are your gateway to connecting with the South American singles population. Many South American women prefer to remain in their country but are definitely willing to expand their horizons if they meet up with the right person who shares their interests and desires. So, if you are game for a long distance relationship then a free dating site will help you fulfill your desires of meeting a South American guy or girl.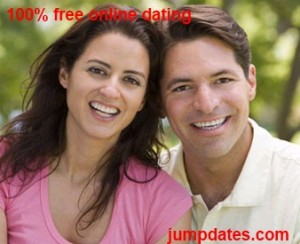 Beauty and thin waists are the norm amongst the South American singles population. Of course, there is much more to the women who are also romantic, spontaneous, feminine, and playful, to say the least. However, guys, there things you need to know before you date a Latino. They could be shy or reserved when they meet a man for the first time even if it is in the chat room on a free dating site. Once you break the ice they don't mind a bit of flirting. Most are deeply religious with a Catholic background, so do make sure you respect her beliefs. She will love you most for showing interest in her culture and traditions. So, if you want to connect with the South American singles population then sign up with a free dating site.
Tags: 100% free dating websites, American girls, Chat Room, family-oriented women, flirting, graceful women, sign up with a free dating site, singles club, South American guy, South American singles