Posts Tagged 'friends'
Monday, May 28th, 2012
The definition of a friend is someone who knows you very well and with whom you share a bond of mutual understanding and affection exclusive of sexual and family relationship. The word friendship can also be defined as a strong bond between two people regardless of gender. This is the subject of study that comes under sociology.

However, the definition of friend and friendship is getting redefined by social networking giant (as of now) Facebook as they have invented the concept of friend to friend when it comes to creating the social group between friends. Friend is someone who increases your happy moments and cuts down on your sorrows.
Similarly singles looking for a date, romantic partner or a soul mate in online dating sites should create a bond with these sites as friends, keep in touch with these online dating sites as much as you do with your friend. The more time you spend with your friend the more you come to know each other and understand the best time to reach out to your friend and to spend quality time together. This applies to online dating sites as well where you need to keep in touch with those sites and spend quality time finding the match for yourself and even try to get help and advice from the dating blog very similar to a real-life friend.
Comment on this article and tell us what you consider would be other areas you can relate your friend to online dating sites.
Tags: date, dating, friends, Friendship, online dating, romantic partner, Soul Mate, Think of Online Dating Sites as a Friend to Get Amazing Results
Wednesday, June 8th, 2011
If you have found it impossible to meet new friends and dating partners you need to join your community online. Thousands of single men and women are dating online. If you can't build up the courage to talk to people and make friends that can potentially be a dating partner, free online dating sites are just what you need. These sites help you join your community and make new friends from just about anywhere you desire. Search for partners within your location or from the other side of the world. When it comes to dating online you have a wide choice. Free dating sites are a great channel to make new friends and acquaintances regardless of where it leads. Even if you find you can't date someone you can remain friends for life.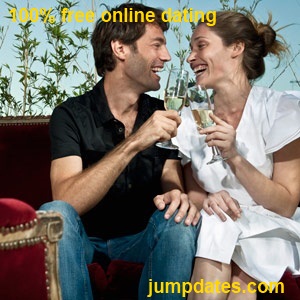 The internet has opened up a new way for you to join your community and interact with singles from your area. It doesn't matter if you desire a dating partner, activity partner, or serious about marriage, a free dating site will help you find the right type of person without charging you a cent. As the popularity of online dating continues to grown, you have greater chances of finding that someone special. For the most part, these sites are the best to help you through the 'getting-to-know-each-other phase'. To join your community dating online all you need is to choose a website site suits your preferences. Check out the features some sites offer so that you can evaluate the one that is most convenient for your needs.
Tags: Dating Online, Free dating, friends, join your community, partners