Posts Tagged 'Soul Mate'
Monday, May 28th, 2012
The definition of a friend is someone who knows you very well and with whom you share a bond of mutual understanding and affection exclusive of sexual and family relationship. The word friendship can also be defined as a strong bond between two people regardless of gender. This is the subject of study that comes under sociology.

However, the definition of friend and friendship is getting redefined by social networking giant (as of now) Facebook as they have invented the concept of friend to friend when it comes to creating the social group between friends. Friend is someone who increases your happy moments and cuts down on your sorrows.
Similarly singles looking for a date, romantic partner or a soul mate in online dating sites should create a bond with these sites as friends, keep in touch with these online dating sites as much as you do with your friend. The more time you spend with your friend the more you come to know each other and understand the best time to reach out to your friend and to spend quality time together. This applies to online dating sites as well where you need to keep in touch with those sites and spend quality time finding the match for yourself and even try to get help and advice from the dating blog very similar to a real-life friend.
Comment on this article and tell us what you consider would be other areas you can relate your friend to online dating sites.
Tags: date, dating, friends, Friendship, online dating, romantic partner, Soul Mate, Think of Online Dating Sites as a Friend to Get Amazing Results
Tuesday, May 15th, 2012
Online singles are in search for friends, dating partners, friends with benefit or soul mates and to find this they often log on to free dating sites. Singles with different interests choose online dating and this is what categorizes them in various sections.

Critics and researcher has always placed free dating sites as an addiction material where young online singles seem glued to their computer and spend literally hours on end. These sites have also been accused of increasing the fraud cases on the internet. However, the truth is that there is a large section of our society that rely on free dating sites and in fact they register to these dating sites with various reasons we discussed.
Now, as most of the popular free dating sites are coming up their free mobile dating app, this has become the trend to have online dating profile on varies free dating sites. To be honest free dating sites is an addiction to find true love, a need to find a soul mate and a trend that will stay till men and women acquiesce to their true love and soul mate.
Tags: Addiction, dating trends, Free Dating Sites, Need or Trend – Why Singles Gets Attracted to This, online dating singles, Soul Mate, True Love
Wednesday, June 15th, 2011
In this great world dating for free has become the norm thanks to the internet. The online dating scene presents single men and women with myriad opportunities to find someone special to connect with. Of course, most of them look for that special connection on a free dating site. In this great world dating online isn't taboo any more. Millions of people have found partners to date and even true love and the statistics just grow bigger every day. However, it takes a good profile and plenty of patience and commitment. A free dating site will help initiate contact with compatible mates, but that's where your efforts at making it work begin. So, what does it take to succeed in this great world dating online?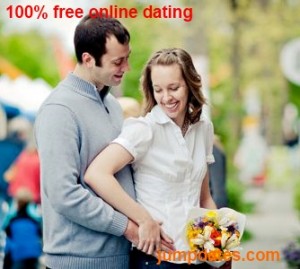 To begin with, create an honest and compelling profile that portrays the real you. Being honest will attract the right type of members of the opposite sex. Once you are successful at initiating contact with a potential date, use the chat room, email, and instant messaging services to communicate with each other. This will help you understand a bit of each other better and make the first date so much more easier to handle whether you decide to meet at Starbucks or at a fine dining restaurant. In the process, have fun and be yourself. Etiquette counts when it comes to this great world dating online. A little bit of finesse and thought will help you find your soul mate sooner than you ever expected.
Tags: compatible mates, dating men, fine dining restaurant, Free Dating Site, free dating websites, Free Online Dating Sites, great world dating, online dating scene, patience and commitment, potential date, Soul Mate, special connection
Tuesday, June 14th, 2011
When you are in your 40s and seek a dating relationship with Christian singles there are two avenues to help you find a soul mate. Fellowship with Christian singles is important and you need to make sure you attend churches in your denomination. On the other hands, there are many Christian singles dating sites to help you find a suitable match. When you are in your 40s, dating takes on a different meaning. This is the time to reflect and know yourself and your values. You will be surprised at the changes in your thought process and values. However, keep the Lord in mind and He will set you in the right direction. To find someone with your core beliefs a free dating site with members seeking a relationship with Christian singles is something you ought to consider.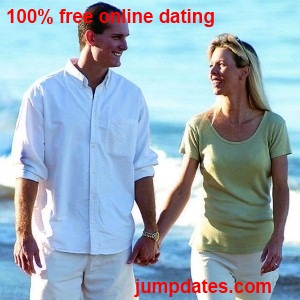 Speaking of reflection, it would be a good idea to make a note of your thoughts, values, core beliefs, and what you seek in a partner before you sign up with a free dating site. This will help you find the right partner. Just keep a bit of an open mind since God will be placing compatible members in your path. There are many people looking for the right relationship with Christian singles in their 40s. The faith in which you have been raised is what will drive you on the right path. The important thing is that you can find your true soul mate when you make the right approach on a free dating site.
Tags: Christian Singles dating sites, dating for singles, Free Online Dating Sites, new free dating site, open minded sigles, relationship with Christian singles, Soul Mate
Sunday, June 12th, 2011
For singles ready to mingle, an interesting way to make new friends and possibly a soul mate is on carnival singles cruises. If you are seriously interested in potentially meeting someone special while traveling to a spectacular destinations then a singles cruise is the perfect choice. Carnival singles cruises are available to different parts of the world with many from the Caribbean and the Bahamas to Europe and beyond. For the most part this is the best way to meet the person of your dreams and spend quality time getting to know a diverse group of people. There are many who hop on board single and disembark with a partner in hand. So, while you enjoy the luxuries of a cruise liner and gorgeous ocean scenery, you can look forward to dating again.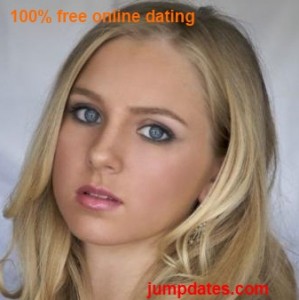 Many carnival singles cruises stop at the most exotic locations where you can enjoy the beaches and end up doing a great deal of shopping. Most importantly, you have the opportunity to spend time with a potential date as you soak in the sights and sounds of a romantic city. There are many carnival singles cruises from Florida to the Western Caribbean and Mexico where you can sit back and relax while get to mingle with the most eligible singles. These cruises offer an endless variety of onboard entertainment, luxury accommodation, fine dining, and an environment to help you find a dating partner. Guaranteed, a cruise will provide you with all the ingredients for the vacation experience of a lifetime.
Tags: Caribbean and the Bahamas, carnival singles cruises, Dating again, dating women, Europe, Free Online Dating Sites, gorgeous ocean scenery, meeting someone special, most eligible singles, new free dating site, singles ready to mingle, Soul Mate