Posts Tagged 'life partner'
Monday, November 26th, 2012
Why and how we fall in love is a mysterious thing but why we remain in love can actually be identified. The New Year eve can end with a kiss to usher in 2013 but what is next. Wondering what will happen to the romantic relationship in the coming year? Here are top 6 dating resolutions for 2013.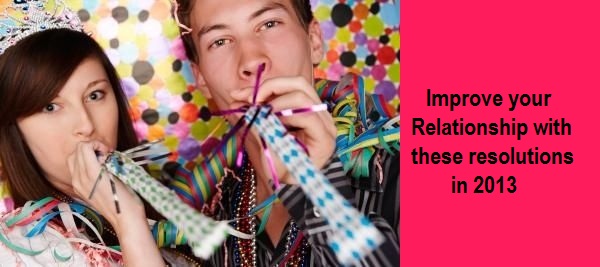 1. Honesty and Integrity- honesty is of great importance in a relationship and relationships cannot be built on dishonesty. Honesty is the strongest foundation for building a long term and stable relationship. Each partner must strive to lead a life with integrity where there is no discrepancy between their words and actions. Share all with your partner as sharing half truths are tantamount to lies.
2. Respect- Accept and value the other person for who he/she is. If you respect them, then only you can feel and also truly love. Don't try to change the other person and appreciate the other person for who they are and you will find that you will be falling in love with that person. Don't try to control each other by being manipulative but be sensitive to each others desires and emotions.
3. Be Open- no person is perfect. Be open in receiving feedback and take it positively for a lasting relationship but make sure it's not one sided. Being open and trusting go hand in hand. This develops strong relationships with the understanding of each others dreams and desires. Talk and discuss as it is not always possible for the person to read your mind and heart.
4. Affection- ideal partners are responsive to physical, emotional and verbal expression of affection. Extend the warmth of your affection and enjoy being close in a relationship with no inhibitions to make life more beautiful when you are together. Express your affection always.
5. Humor- a great sense of humor is the biggest savior of a relationship. Learn to laugh together rather than being offended when sensitive issues crop up. Nothing is more fulfilling than laughing with the person who is close to you.
6. Empathy- it is very important to understand and empathize with your partner. Identify what is common between you two and what are the differences which help you to develop a great understanding with the partner.
Online dating is one of the finer ways of building the foundation of a relationship. It is much easier to share and express your thoughts when the person on the other side is not seen. When meeting at a singles bar, each one is aware of the other person and body language conveys a lot. When dating online both are more open to express their emotions in words and may feel less inhibited especially at the beginning when face to face.
When a relationship breaks, it does make both the partners feel distressed and hurt. Don't jump into a relationship immediately when you break-up. Give yourself some time and 'grow up' to think and analyze yourself. Identify what went wrong in the relationship as one partner is never responsible for the relationship to come to an end. Don't repeat the same mistakes and follow these top six dating resolutions for 2013 and you may find the soul mate to share your life with.
Tags: break-up, dating, life partner, relationship, Romance
Thursday, May 31st, 2012
Women are very choosy when it comes to buying their footwear and even more passionate about wearing them. They are looking for perfection and given the chance they don't mind buying an exclusive pair for every single outfit that they have in their wardrobes.
But, believe it also, that men like female footwear as they have more styles and elegance than men's footwear which do have enough options but they may not like the price associated with those. It has been found that women spend more time in selecting an ideal pair of shoes for themselves rather than choosing a life partner.
Women's footwear plays an important role as they get ready for a date, adding the perfect zing to their personality. Here are the Top THREE tips for you to select the right pair of footwear for the date night.
1. If your partner is shorter than you, wearing long heel footwear will create an unwanted imbalance in your looks as the two of you will look mismatched.
2. If you are someone who always matches the color of your outfit and shoes, it is a good way to surprise your partner and connect with something you have never tried before. This can certainly be a good topic of discussion with your partner.
3. You can also wear the same pair of shoes that you bought when either of you went shopping or the same pair gifted by him. This will also make him feel good and send a positive signal.
Comment on this post and tell Jumpdates about your ideas and top reasons why you would want to impress your dating partner with nice pair of shoes.
Tags: Choose Your Footwear Wisely on Your Date Night, dating partner, impress your dating partner, life partner, men's footwear, women dating, women footware
Thursday, June 9th, 2011
Many eligible widows and widowers seek companionship and a second chance at finding a life partner. This group isn't one where you find people in the 60s, there are many eligible widows and widowers in their 30s and 40s who unfortunately lose their partner in an accident, to illness, or more. Online dating is not uncommon for them so if you happen to be in this situation there are free dating sites to help you find a partner once again. In addition, there are a few issues to consider so that you have an enjoyable experience dating online. One of the most important issues to deal with is the grieving process. Don't rush into finding a new partner unless you have had enough time to grieve and gather your thoughts on relationships and dating once again.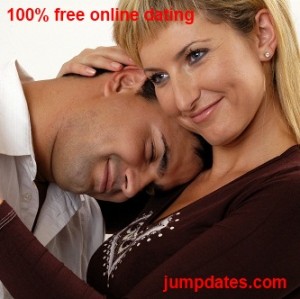 Many eligible widows are on free dating sites because of the choice and the opportunity to find the right type of partner. You need time to work through the process, and if you seek a widow or widower then both of you will most likely have a better understanding of love and relationships. The important thing is to respect each other's thoughts and feelings. There are bound to be emotional moments and there is no harm in sharing a few thoughts about your past relationship although in moderation. Most importantly, never compare your prospective dating partner with your past wife or husband. No two individuals are alike and you need to make a fresh approach when you search for eligible widows or widowers as a life partner.
Tags: batchelors, eligible bachelors, eligible widows, Free Dating Sites, life partner, prospective dating partner, relationship