Posts Tagged 'dating sites for free'
Tuesday, March 17th, 2020
We are always concerned with the safety and well being of all of our Jumpdates members and this is become increasingly so with the recent worldwide pandemic of the Corona-virus. We wanted to provide a few guidelines on how to go about the matter of dating as this is so critical to your well being as well as of the other person.
It has been acknowledged that the virus is transmitted through contact and also from coughing and sneezing. While the ideal option would be to meet your dating partner through online and not come into physical contact, it is not always the case with other members.
In the situation where contact is necessary, please adhere to the following guidelines. This is not an exhaustive list but a guideline to keep your safety in check as well as your partners.
Preemptive Approach (when no symptoms of the virus is present):
In this situation, it is absolutely essential that you take measures to avoid the spread of the virus or contract it. Note, that we are trying to minimise the spread of the virus.
Keep a safe distance from other people when going out i.e in shopping gatherings. If you are about to cough/sneeze, use a handkerchief and do not expose this to other people.
Wash your hands immediately, if you have come into contact with your mouth. Washing hands is a 20 seconds affair, so please do not ignore it.
Remember, the virus can be attached to objects that are touched by infected people and it is imperative that you may transmit the virus unknowingly.
If you suspect that someone else is affected, please do everything you can to support that person. Most importantly, help the person to keep in isolation from others to stop the virus from spreading. If the person is in the same household, try to keep your distance from the person, ideally you want to situate the person in one room.
Make sure to keep your distance and always keep your hands clean if you have come into contact with that person or any objects that they may have touched.
Remember, if you become infected from the carrier person, you will very likely pass this onto another healthy person, through contact, sneezing etc.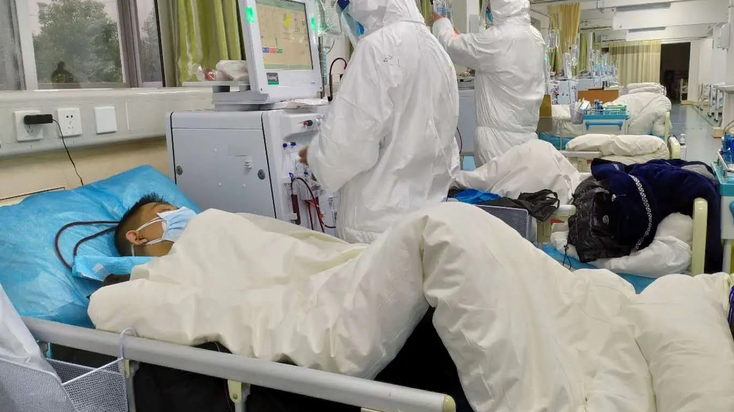 You are affected: (when you have symptoms of the virus):
Self-isolate immediately, so as to prevent passing to other people. This varies from 7 days minimum to 14 days.
Stay in your home and let other family or friends help you with all matters of eating, cleaning etc. You will likely have continuous coughs and a fever, so it is imperative that you stay away from other people as much as possible. If your condition becomes worse and not better get immediate intensive care from medical professionals.
We hope this helps you somewhat and pray that we all go through this difficult times as soon as possible.
Tags: 100% free dating websites, best free online dating sites, dating, dating sites for free, free online dating, jumpdates, online dating sites, Totally Free Dating Website
Tuesday, July 19th, 2011
The British are dating again and that doesn't mean they have just woken up from their slumber. The fact is that the hottest single men and women are on free dating sites. We all know about the true Brit pub culture, but gone are those days when that was your only resource for hooking up with a dating partner. Thousands of online dating sites offer their dating services for free, which includes email exchanges, instant messaging, and chat rooms as well. There are sites for just about any niche you can think of. From professionals to single parents and seniors dating, there is a site for everyone, which is one good reason why the British are dating again in a different way.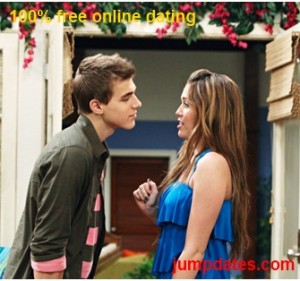 The best thing about online dating is you get to choose from the largest dating pool you could ever dream of. Right at your fingertips is the opportunity to selectively narrow down your search to who you may deem as desirable partners. There are so many advantages to dating online. The good news is that while the British are dating again you have every chance of finding someone no matter where you are located. Just make sure you register with the right free dating site for you. There are a few reliable sites like jumpdates that can have you at London's finest restaurants with a dating partner at your side in no time at all. All you need is to make the right approach and you will be dating again sooner than you expect.
Tags: British are dating again, dating sites for free, Free Dating Site, online dating
Friday, July 15th, 2011
Whether you are new to using online dating sites or a veteran you ought to know that you don't make dates a job. After all dating is fun and if you try to overly impress someone or feel the need to work very hard at pleasing your date then you are only stressing yourself out and positively taking out all the enjoyment of dating. There are a few secrets to help you enjoy a rewarding experience when dating online. They are just a few lessons that some singles haven't learned yet. To begin with, you need to be original and confident without being cocky. This is of course something for the men. Guys, you may have guessed that women have the upper hand when it comes to online dating. This lies from the fact that there are many more guys than women on dating sites.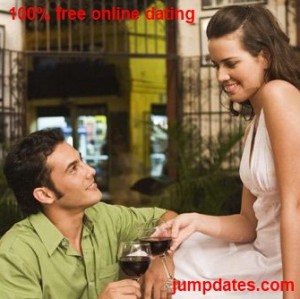 So, when I say don't make dates a job I also mean you need to make the right approach. Your first email must be brief but provide enough information about yourself. No one liners that are usually suggestions such as 'I liked your profile and am interested in taking things further.' This won't go down well women who are serious about dating. In all probability, every woman will receive hundreds of these. Now, here is another task that you need to accomplish with finesse. Make her aware that you have taken the time to read her profile so that she knows you aren't someone just scouting around for some temporary thrills.
Tags: 100 free online dating site, dating sites for free, don't make dates a job, Free Online Dating Sites
Sunday, July 10th, 2011
Even if you are the shy type your first date chat shouldn't be something that intimidates you. When you begin to date online you end up gaining confidence. The secret is that over time you get to know qualities of your date so you need to stick to topics based on his or her interests. Guys, lay off the big game talk unless your date is the sporty kind, and girls, lay off the 'how much do you earn' talk on your first date. There is plenty of time for that. You aren't going to get off to a good start on any of these topics. Your first date chat needs to be simple and light-hearted. Share experiences about each other. Be a good listener and don't butt in the conversation. You would come across as being rude.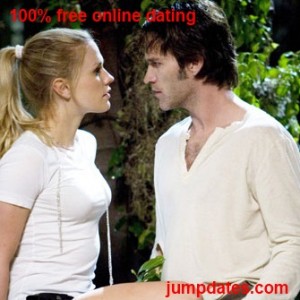 Remember, on your first date chat your partner isn't on trial so steer clear of any topic that is too personal. Leave that for later on. Don't even go for the 'so what do you think of me' line. That's putting someone in an awkward situation. If there is a connection things will fall in place sooner than you expect. Take the opportunity to discover more about your partner during a first date chat. This is the time to check if there are qualities you are looking for. The more you date the more qualities you get to identify. Just be patient and make sure you aren't turning an evening of fun into an interview of sorts.
Tags: dating sites for free, first date chat, Free Online Dating Sites, online dating